When asked about my affinity for Brazil, I like to joke that I "emigrated prenatally," alluding to the fact that my ancestors emigrated to Brazil from Lienz in 1936, hoping to find the promised "paradise" in the Tyrolean colony Dreizehnlinden (Treze Tilias). A few months later, this adventure had given way to sad disillusionment, ending in their return voyage to their old homeland.
The family tales about this episode had a strong influence on me.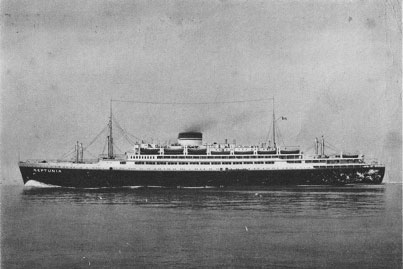 Soon after completing my music studies, an opportunity arose to join a string quartet including the violinist Alessandro Borgomanero, who grew up in Curitiba, and travel around Brazil on tour. Florianopolis was the first impressive stop on that journey.
Since then, I have had the great good fortune to travel to Brazil on regular tours with the Mozarteum Quartet and the Mozarteum Orchestra Salzburg.
During the historically charged year 2000, I conceived a first chamber music project entitled Saudade, heavily influenced by Helene Lamesch, director of the Austrian Cultural Institute in Paris at the time.
She was the first to draw my attention to Leopoldine of Austria, and she also convinced me that on this subject, the writings of historian and author Gloria Kaiser are essential reading.
One decade later, I wanted to know more and began my research on two personalities who are unfairly forgotten or obscure in Austria, while in Brazil they have "cult status," or at least an adequate level of prominence:
Sigismund, Knight of Neukomm, a composer who had written over two thousand works, about fifty of them in Brazil; and the very Leopoldine of Austria, Brazil's national patron. The two are connected by four years they spent together at the Imperial Court in Rio de Janeiro.
Perhaps it is understandable that Wolfgang Amadé Mozart, the resident genius of Salzburg, eclipsed all his colleagues in his radiance. However, it remains at least remarkable that his neighbour Sigismund Neukomm, 22 years his junior and a highly esteemed composer, organist, conductor and scientist during his lifetime, seems to be completely forgotten here in Austria today.
As so often when one studies those who have fallen into obscurity by immersing oneself in biographies and contemporary reports, research develops its own dynamic and one becomes entranced.
This is the phenomenon I experienced in the case of Sigismund Neukomm. I wanted to know more about his fascinating life, his adventurous travels, what drove him and where it took him – how did he become resident pianist to Charles Talleyrand, participate in the Congress of Vienna with him, then suddenly depart for Brazil, always in the proximity of political decision-makers…?
With a text similar to this one, I confronted the director and cinematographer Ulrike Halmschlager in the autumn of 2012. Her spontaneous comment, "Sounds very interesting," encouraged me to pursue my idea of turning the material into a documentary. This led to three years of intense cooperation. In addition to all her artistic qualities, her uncompromising efforts on behalf of the project, her infinite idealism combined with her impressive social competence, formed the essential foundation for the existence of this film, and made an enormous contribution.
The result is Saudade – Rendezvous in Brazil.
Herbert Lindsberger, May 2015